Anti-CD3 antibodies function as immunosuppressants. They work by reducing the amount of effector T cells as well as by stimulating the growth of adaptive Tregs, though the mechanism that drives this action isn't completely comprehended. You can know more about anti cd3 antibody via www.bosterbio.com/anti-cd3-epsilon-cd3e-antibody-picoband-a02765-2-boster.html.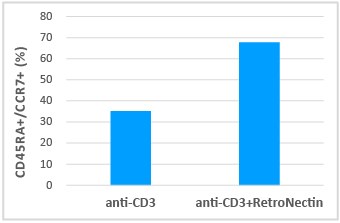 Image Source: Google
Muromonab, (a mouse mAb that targets the human CD3) is approved to prevent renal allograft rejection. However, one of the most important side effects can be CRS (cytokine release syndrome).
Two humanized FcR non-binding anti-CD3 antibodies (teplizumab and the otelixizumab) have been created. Tests using otelixizumab in teenagers and adults who have been diagnosed with T1DM, RA, and thyroid eye diseases are currently in progress.
A Phase 2 study is currently in process to test whether teplizumab could help to slow or stop the progression of T1DM in family members who are at high risk of developing the disease.
Anti-CD3 was the first antibody that was to be approved for use in the treatment of human diseases including muromonab-CD3 from 1986. to treat rejection of transplants.
However, the progress of OKT3 and other monoclonal anti-CD3 antibodies was hindered by the serious adverse reactions that are associated with the cytokine outbreak, which is an outcome of widespread T-cell activation.
Humanized non-mitogenic, glycosylated anti-CD3 antibody-like otelixizumab demonstrated promising results for patients newly diagnosed with type 1 diabetes.
The results have rekindled the interest in these antibodies for the treatment of autoimmune diseases. Monoclonal antibodies that have similar mechanisms of action include teplizumab and vedolizumab. These are being researched in various diseases, like ulcerative colitis, Crohn's disease, or type 1 diabetics as well as for promoting immune tolerance.